Actress Nanda Did Not Want To Work In Films But Because Of Her Father Wish She Became An Actress
Actress Nanda Biography: The story of his life was completely...
Actress Nanda Biography: The story of his life was completely different from this song of Nanda's film 'Toofan ko aana hai, aaar chale jaana hai, badal hai ye kuch pal ka chha kar dhal jana hai'. Nanda was not at all fond of working in films, but compulsion made her a star. The real story of Nanda is no less than the story of a reel. Despite not wanting, Nanda had to become an actress. The journey from Kolhapur to Mumbai was a difficult one for Nanda, the famous film actress of her time. Nanda was the daughter of Vinayak Damodar Karnatki, a well-known Marathi film actor from Kolhapur, and the niece of veteran V. Shantaram. People used to affectionately call Nanda's father by the name of Master Vinayak. As much as Nanda's father was fond of films, Nanda used to run away from films. Nanda never wanted to work in films. But his father wanted him to make a career by acting in films and become a great actress.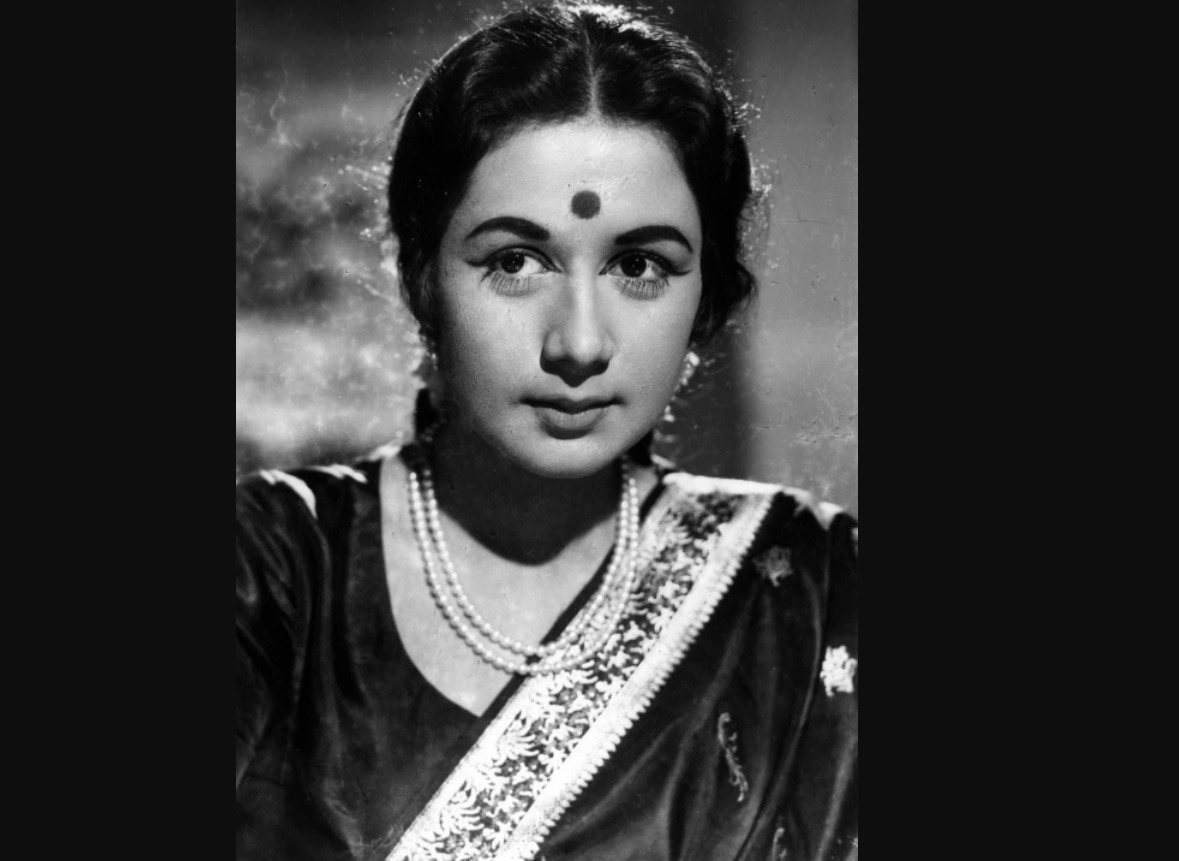 Started acting at the age of seven
Shadows remain, remains are a sign, life is nothing but your story, something similar is the story of Bollywood actress Nanda. Once upon a time when Nanda was only 7 years old. When she returned home from school, her father said that Nanda has to play the role of a boy in a film, for which she has agreed to the producer-director. But to play the boy, he will have to cut his long hair. What was it then, poor Nanda could not stand before her father's insistence and she agreed to keep her father's mind.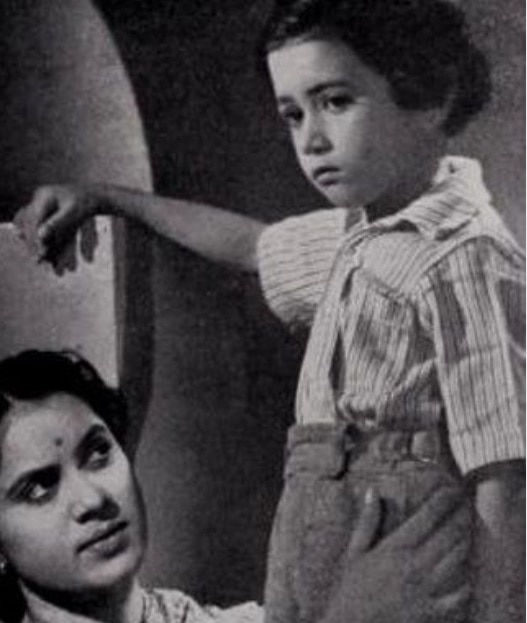 Acting started for parents
Poor innocent Nanda could not stand before the insistence of the parents and she gave up and said yes to this role, but she put a condition. She said that this is the last time she is working in a film, because she does not like working in films. It is said that no one moves in front of God's will, and a person thinks and happens, it is the one who sends it by writing in the luck of the above. At the age of just 7 when Nanda got her hair cut for the role of the boy in the film, she cried a lot. But he did this role to fulfill the condition. No one can change the writing of fate. She did this role to keep her father's word, but poor Nanda did not know that this is her father's last wish which she is fulfilling. When Nanda was 8 years old, her father Vinayak Damodar Karnataki suddenly died. Due to which the condition of his house started deteriorating. Seeing the bad financial condition of the house, poor Nanda had to break her own condition. Nanda turned to films to run the household expenses.
Family did not work in trouble
Nanda's father Vinayak Damodar was a producer-director of Carnatic Marathi films. Apart from Nanda's father, his uncle and other relatives were also in the films, but after the death of Nanda's father, no one helped him. She was left all alone. Whatever fame he got in films is the result of his own hard work and diligence.
Identified by the name of Baby Nanda
He did child artist roles from 1948 to 1956. Everyone used to call her by the name of Baby Nanda. By the way, Nanda's family was very big. Family of six siblings and only Nanda to take care of. He had to feed everyone. In 1948, Nanda's first film came Mandir, in which he played the role of a boy. After this film, everyone started calling Nanda by the name of Baby Nanda. Seeing her acting, everyone would say that one day this baby Nanda will definitely become a superstar. By the way, what all of them said turned out to be true.
Nanda's hard work paid off
Eventually his uncle V Karnataki gave him a break in the film 'Toofan Aur Diya'. She played the role of sister in this film. This film was super hit. Nanda got recognition from this film, but even after this, she continued to get side roles for a long time. He started getting important films like the film Hum Do (Humdono) and Teen Deviya (Teen Deviya), in which he was the main character. The film Jab Jab Phool Khile took Nanda to the heights and on seeing Nanda became a Legendary Artist.
Nanda's film career
When you steal your body from some thing, the shakha-e-gul will tease from my hand, you will further complicate your own swirl. Like these lines, Nanda had a film career. Nanda's film career was very interesting. Nanda worked with many film stars. Prem Rog, Joru Ka Ghulam, Badi Didi, Family and don't know how many great films he did.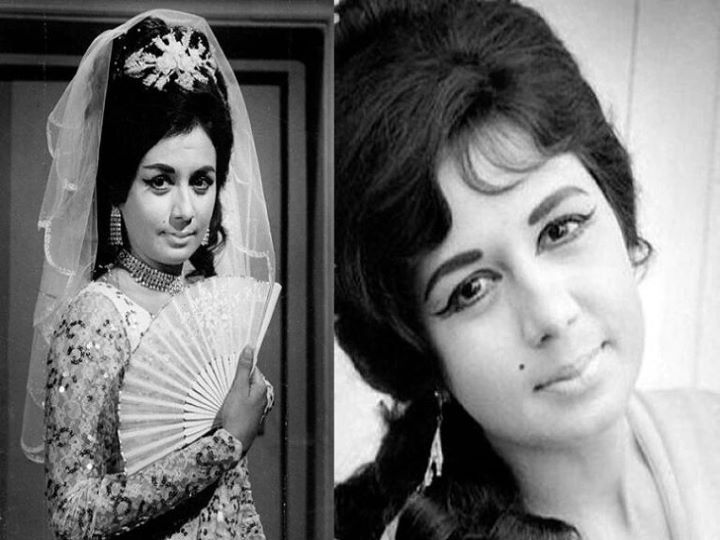 got engaged at the age of 50
Nanda was one of those actresses who never married. The reason for this was that the person she loved was already married. Film producer Manmohan Desai, who was also fondly called Manji by the people. Manmohan and Nanda were very fond of each other. Ever since you started meeting me, the moon became sun, two eyes were mine, wherever you live, you will be seen, the love story of Nanda and Manmohan was like these lines. Manmohan made many films like Roti, Chacha Bhatija, Parvarish, Amar Akbar Anthony in his career. Manmohan also had a big hand in taking Amitabh Bachchan's career to the heights.
Who proposed marriage to Nanda
When Manmohan's wife died, after that Manmohan proposed to Nanda and Nanda also liked her, so she said yes to her marriage proposal. When Manmohan proposed Nanda, she was 53 years old. Nanda and Manmohan soon got engaged, but sadly, they could not be with each other. Manmohan Desai died within two years of the engagement.
The mysterious death of Manmohan Desai
After the engagement of Nanda and Manmohan, Nanda was decorating dreams of marriage. The news of Manmohan Desai's death on 1 March 1994 shook everyone. Suddenly he died after falling from the balcony of the house, due to which Nanda was also very hurt. After Manmohan's departure, Nanda also did not marry and she spent her whole life unmarried. It was said that when Manmohan died, his film career was not going well. Many of his directed films were flopping. The reason for his death was also being told about the ups and downs in his career. But some people thought it was not a suicide but a conspiracy. Well, after some time this matter was closed.
Nanda's last moments
In 2010, Nanda appeared in a Marathi screening of Natrang opposite Waheeda Rehman. He died on 25 March 2014 due to a heart attack. She will always rule the hearts of her fans through her films.