Bastar 12th Topper Story: Chhattisgarh Board of Secondary Education has declared the 10th and 12th results in Raipur on Saturday. At the same time, double happiness is being seen among the topping students after the results are out. In fact, Chief Minister Bhupesh Baghel has asked to take the top students in the district with him in a helicopter, due to which there is a wave of double happiness among the students. A student named Priya Nishad has topped in 12th class from Bastar district and has secured 92.40 percent marks in Biology subject. Priya Nishad has topped the city's Saraswati Shishu Mandir Vidyalaya, due to which there is a lot of happiness among the school staff as well as Priya's family and friends. Priya has given the credit of her success to her parents, school teachers and friends.
daughter raised her father's honor
Priya Nishad, who lives in Anupama Chowk of Jagdalpur city, has topped in class 12 from the entire district. Priya's father works as a vegetable seller in the city's Sanjay Market, he is very happy with this success of his daughter. He told that his eldest daughter Priya is already smart in studies, has passed in merit in class VIII and X and has raised the head of her family by bringing 92.40% in class 12th. His father told that he has three daughters and one son, Priya Nishad is the eldest daughter among the three daughters. From the beginning, along with studies, she also works to take care of the house, as well as teaches her brother and three sisters.
Priya did not face any problem in studies and there was no shortage, so she tried her best and the result of the effort was that her daughter has topped in the entire district, due to which her head is held high with pride. He told that there is an influx of those who are constantly congratulating him, the people of the society have also congratulated him a lot for the success of his daughter, they want his daughter to grow up to become an administrative officer and serve the country. He has also demanded from the government to cooperate in making this dream of his daughter come true through scholarship.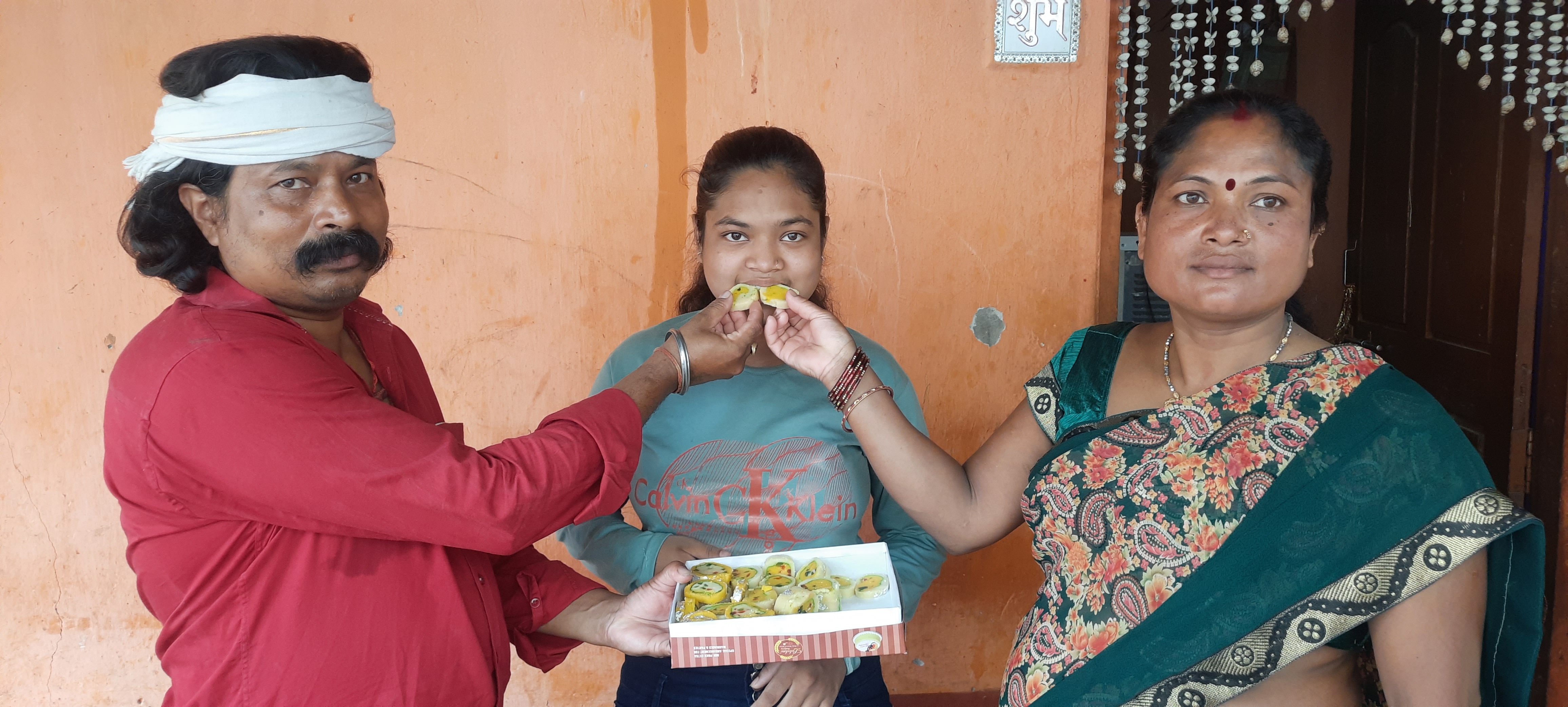 Chhattisgarh Board Result: Chhattisgarh Board exam results declared, Raigad laborer's daughter made state top
Desire to join civil service
Priya Nishad told that due to the Corona period, studies were definitely affected a little, but she did not lose courage and studied diligently and during this time also did her household work. She used to go to the market with her father and study again, as a result of this, she was successful in achieving her goal even after facing a lot of challenges. Priya Nishad told that she aspires to go to civil service and serve the country and take full care of her family. At the same time, Priya told that behind her success, all the teachers of the school, parents, her sister and friends also got full support. Priya says that now it is just waiting to roam in the helicopter with the Chief Minister of the state.
Priya said that she is very happy that no one in her family and ancestors could sit in a helicopter and airplane, but she would move around in a helicopter. He is very happy about this and is also curious that when the Chief Minister will come to Bastar and will get a chance to sit with him in a helicopter.
Chhattisgarh News: Police recovered dead bodies of four people of same family in Raipur, sent dead bodies for post-mortem