Delhi Akhil Bhartiya Kshatriya Mahasangh Demand To Change The Name Of Akbar Road To Maharana Pratap Road Ann
Delhi Politics: After states like Uttar Pradesh, now the demand...
Delhi Politics: After states like Uttar Pradesh, now the demand for changing the names of roads in the capital Delhi has started rising. The Akhil Bhartiya Kshatriya Mahasangh has demanded to change the name of Akbar Road in Delhi to Maharana Pratap Road, regarding which a delegation of the Sangh met the New Delhi Municipal Council (New Delhi). NDMC) Vice-Chairman Satish Upadhyay.
This will be a true tribute to the freedom fighters
A letter was handed over to the NDMC vice-president regarding the renaming of Akbar Road by All India Kshatriya Rajput Federation. He has said that on the completion of 75 years of India's independence, Amrit Mahotsav is being celebrated in the country, so if NDMC renames Akbar Road after Veer Yodha Maharana Pratap Road, then it will be freedom. A true tribute to the fighters.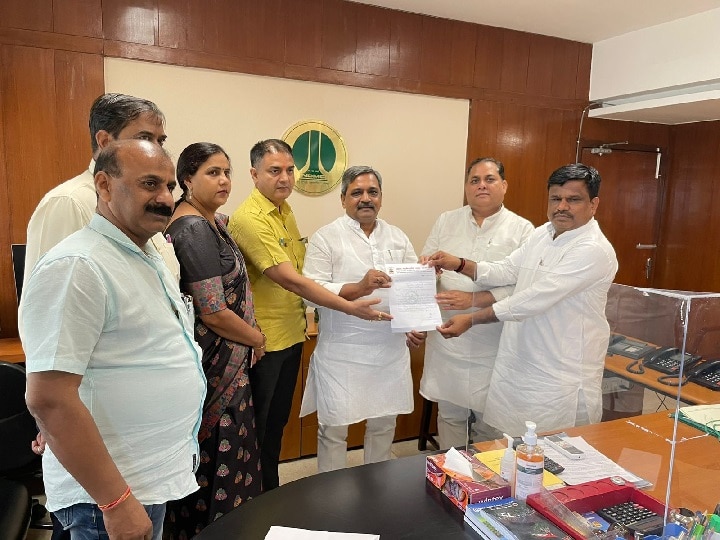 Battle fought against Mughals
Along with this, the Vice President of NDMC said that Maharana Pratap was a Kshatriya and heroic warrior who fought all his life on the land of Rajputana, fought against the Mughals, he raised his pride in many wars during his period. Maharana Pratap's name is paramount in the pages of our Rajputana history, he was a majestic and skilled warrior and was a brave brave since childhood. The President of NDMC said that we will consider it by following the proper procedure and guidelines for changing the naming of roads in our constitution.
read this also:
Delhi Weather Update: Update of the Meteorological Department regarding the temperature of Delhi, there is a possibility of light rain
Delhi MCD Encroachment: Bulldozer of MCD on illegal occupation in Kalyanpuri, AAP MLA detained by police