Esha Deol Took This Person Help To Enter Dharmendra Family Home After Many Years
Dharmendra Hema Malini Marriage: Today, the talk of Bollywood's legend...
Dharmendra Hema Malini Marriage: Today, the talk of Bollywood's legend star Dharmendra (Dharmendra) who has done two marriages. Dharam Paji's first marriage was with Prakash Kaur. This marriage was done with the wishes of the family members and Dharmendra was only 19 years old at the time of marriage. From this marriage four children Sunny, Bobby, Vijeta and Ajita were born to Dharmendra. At the same time, Dharam Paji had second marriage to Hema Malini in 1980 and from this marriage two daughters Isha and Ahana were born to Dharmendra's house.
Let us tell you that both the wives of Dharmendra live in a separate house with their children. Hema Malini's biography 'Hema Malini: Beyond the Dream Girl' mentions that no one from Hema and her family was allowed to go to Dharmendra's house. Meanwhile, an incident happened which broke this tradition.
Actually in the year 2015, the health of Dharmendra's brother Ajit had deteriorated, he loved Isha and Ahana very much and Isha wanted to meet them. In such a situation, Isha called her half-brother Sunny Deol and expressed her desire to meet Ajit Deol. It is said that Sunny himself went to his house with Isha and got her to meet Ajit Deol there.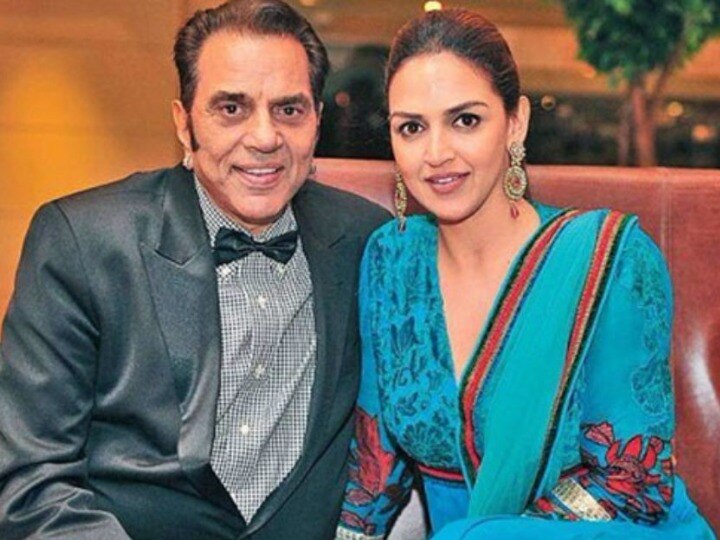 During this, it is said that Isha had also met Prakash Kaur for the first time and Prakash Kaur had also blessed her a lot. Hema herself has said in an interview that along with marrying Dharmendra, she also insisted that the actor should never be away from his family.
Also read: Bigg Boss 16 is starting from today…. Know here when and where will you be able to watch this superhit show of Salman Khan?
Bhaijaan's emotional post on the death of Sagar 'Salman' Pandey, 'Thank you from my heart for supporting me