Gopalganj Flood: Gandak River Water Level High In Gopalganj Bihar Road Connectivity Of Six Villages Were Broken Ann
Gopalganj The Gandak river has taken a formidable form in...
Gopalganj The Gandak river has taken a formidable form in Gopalganj, Bihar. Road connectivity to six villages inside the embankment in Gopalganj has been lost. Water is flowing for three to four feet on the road. People are crossing the river risking their lives to buy everyday items. There is no boat arrangement in Ramnagar, Jagiri Tola, Mungarhan, Mehndia village of Sadar block. The water pressure has increased on the Pathra chharki. People have been appealed to go to higher places.
A team of engineers has been deployed to control the water pressure on the embankments. In view of the pressure on the embankments, the engineers of the administration and the department are on alert. On Wednesday evening, Sanjay Kumar Agrawal, Principal Secretary, Water Resources Department, arrived to take stock of the security of the embankments. Gopalganj DM Dr. Naval Kishore Chaudhary was also present on the occasion. There were also many engineers. The Principal Secretary directed the officers to monitor the embankments for 24 hours. The DM said that the way the water is rising, there is a danger of flooding in 28 villages situated inside the embankment.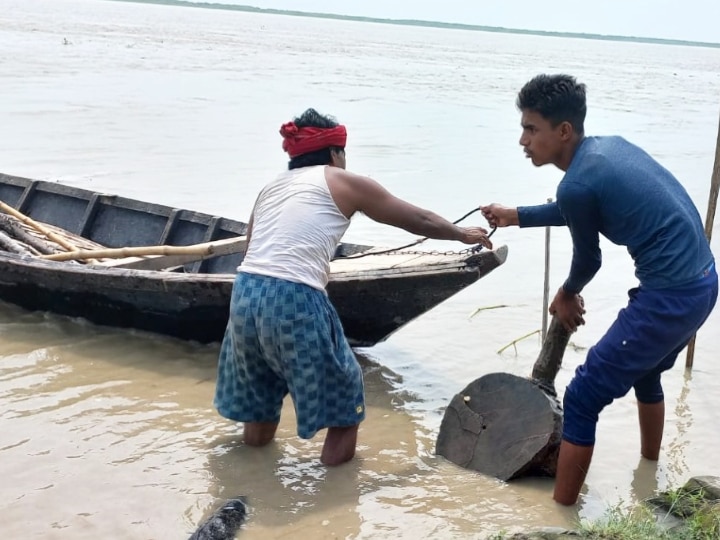 Also read- Bihar teacher reinstatement: Big news regarding 7th phase recruitment, Education Minister Vijay Chaudhary told when the process will start
Appreciated the technology of Jio Tube Star
On Wednesday, three lakh 17 thousand cusecs of water crossed the Gandak river. Even after the river velocity was high, there was no damage to the Geo Tube Stud in Pathara. Principal Secretary Sanjay Kumar Aggarwal was very impressed to see this. The first use of Jio Tube Standard has been done in Bihar. For the first time, Geo Tube Sturd has been used to protect the embankment in Pathara of Sadar block, which is proving to be very effective.
Also read- Bhojpuri Star News: After Pawan Singh's 'Prapanch', Ritesh Pandey will now play 'Danka in Lanka', will be seen with Priyanka