Huge crowd during the promotion of Major in Vizag, the stars promoted the film in this special way
Major Movie Promotion: Adivi Shesh's film 'Major' is making a...
Major Movie Promotion: Adivi Shesh's film 'Major' is making a lot of headlines these days. Recently, Adivi reached Vizag with co-stars Sai Manjrekar and Shobhita Dhulipala in connection with the promotion of Shesh Major. The people of Vizag were getting crazy on the roads as their favorite stars came out on the streets for the screening on open jeep. People standing on the streets were shouting loudly and calling the name of their favorite star, some were waving flags, and some were hooting. This sight was totally worth seeing.
For the first time, such a promotion would have happened where the makers of 'Major' organized a jeep and bike rally in the largest and most populous city of the Indian state, where fans were allowed to interact with their favorite star. Adivi Shesh says that I am overwhelmed by the way we were welcomed on the streets of Vizag. It was an absolutely astonishing sight, people were waving and hooting and watching it all was a truly incredible experience for me. I am thankful to the people that they have given me so much love.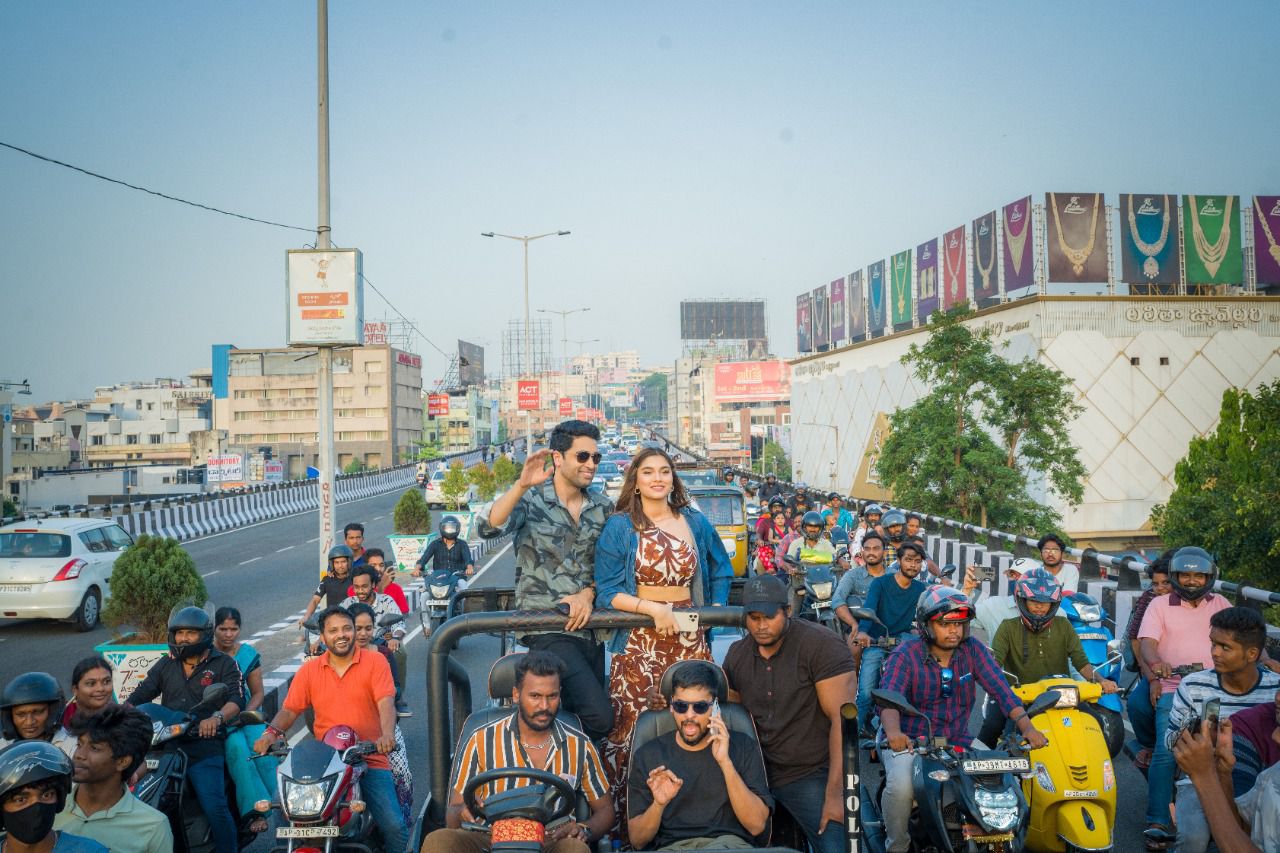 Apart from the tremendous limelight on the streets of Vizag, the team received a standing ovation and applause from the audience during the screening of the film at a popular single screen theatre. After the praise of 'Major' in other major cities including Pune, Jaipur, Bangalore and Mumbai, people also showered praises at the screening of Vizag. Not only this, everyone's eyes were moist while leaving the theatre.