Jashpur Chhattisgarh RSS Chief Mohan Bhagwat Unveiled Statue Of Late Dilip Singh Judev Raman Singh Present ANN
Chhattisgarh News: RSS Chief Mohan Bhagwat is currently on a...
Chhattisgarh News: RSS Chief Mohan Bhagwat is currently on a tour of Surguja Division of Chhattisgarh. There are various discussions in the political circles regarding his visit. Meanwhile, the RSS chief remained busy in various programs throughout the day on Monday. Here, apart from all his programs, the discussion of the general meeting was the fastest. Mohan Bhagwat reached Jashpur district on Sunday afternoon via Jharkhand. Along with reaching Jashpur, Shri Bhagwat reached Vanvasi Kalyan Ashram and after meeting the children of the tribal society living there, joined the Sangh branch in the evening. He stayed the night at Vanvasi Kalyan Ashram.
unveiled the statue
Preparations for Mohan Bhagwat's arrival were going on for the last about 15 days because Mohan Bhagwat was to unveil the statue of late BJP leader Dilip Singh Judeo, a member of the Jashpur royal family. That's why he reached the palace of the royal family at around 9 am on Monday morning and met the family members along with the son and daughter-in-law of BJP state vice-president Prabal Pratap Singh and late Dilip Singh Judeo. Also observed the picture of late Dilip Singh Judev's homecoming program. After meeting for some time, Mohan Bhagwat left for another program.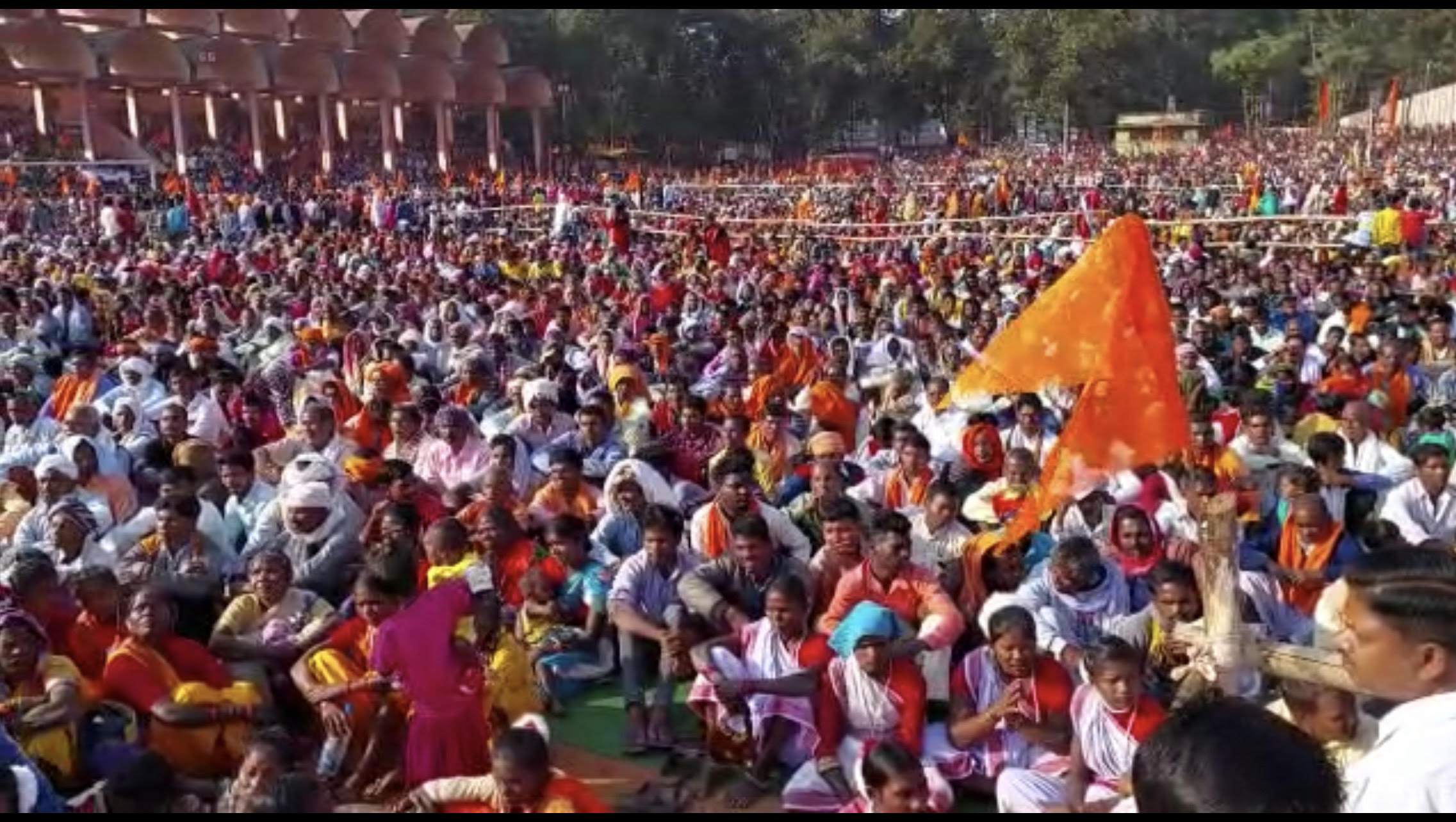 50 thousand people reached the meeting
Mohan Bhagwat reached Birsa Munda Chowk at around 12 noon on Monday because Tuesday is the birth anniversary of Birsa Munda, the ideal of tribal society. That's why Mohan Bhagwat first garlanded the statue of Birsa Munda on Monday. After this, through a rally, he was taken to the program of unveiling the statue of former Union Minister and late BJP leader Dilip Singh Judeo in front of Ranjita Stadium. Here he first unveiled the statue of Judev. Later addressed the people of the tribal society present at Ranjita Stadium. Significantly, according to the information received by the government agency and according to the capacity of the stadium, about 50 thousand people were involved in Bhagwat's meeting. This was a historic event for Jashpur. By the way, one lakh people were expected to attend this event.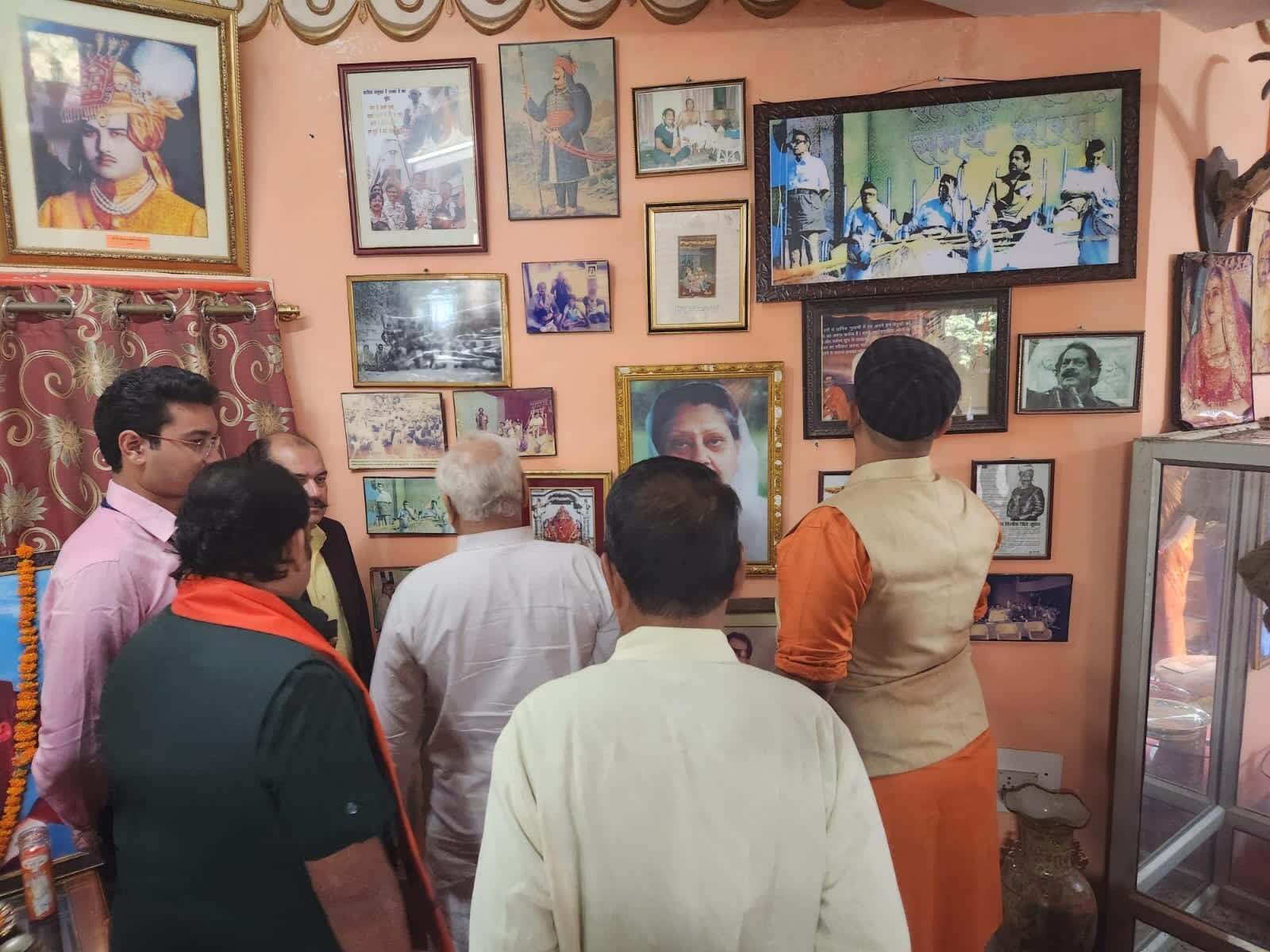 Unveiled after 9 years of announcement
The installation of the statue of late Dilip Singh Judeo was announced by the then Chief Minister Dr. Raman Singh in 2013. After the year 2013 till 2018, he was the Chief Minister of the state for 5 years but did not take care of the unveiling and installation of this statue. However, later his son Prabal Pratap, a veteran BJP leader of Jashpur, got the statue made and installed and got it unveiled by RSS chief Mohan Bhagwat 9 years after the announcement. BJP State President Arun Sao, Leader of Opposition Narayan Chandra, MPs Gomti Sai, Amar Agarwal, Brijmohan Agarwal, former IAS and current BJP leader OP Chowdhary along with former Chief Minister Dr. Raman Singh in the statue unveiling program, apart from many veteran BJP leaders, RSS chief Mohan Bhagwat Appeared in the program of
News Reels
Ambikapur: The mercury reached close to 10 degrees, the cold wind shook everyone, the market decorated with warm clothes