Madhya Pradesh Raisen Road Accident: Painful news has come out from Raisen district of Madhya Pradesh. Here the happiness of marriage in 2 families suddenly turned into mourning. The bride sitting in the wedding couple was waiting for the groom. But, in the meantime, when the news of the sudden death of the groom reached the house, there was mourning all around. Actually, the groom died in a road accident, after which the happiness of both the families was eclipsed.
the wedding procession had arrived
According to the information, this painful incident took place in Khurai between Sumredi Simaria of rural police station area. The bridegroom prince was to be married from Raisen in Khur TVE of Sagar district. All the processions had also reached. The food had already started in the wedding garden. But, meanwhile, the groom's car coming from behind overturned. The groom Ramkumar died on the spot in a road accident.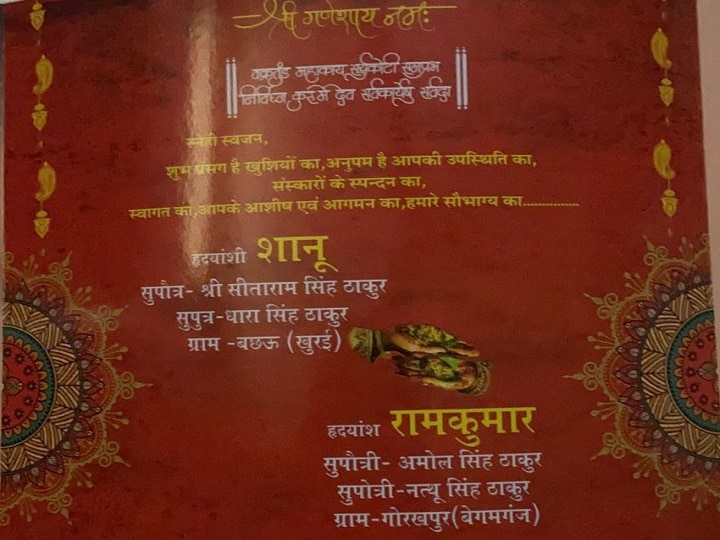 life lost in road accident
The marriage of the girl resident of Bachhau Bandri village of Khurai was fixed with Ramkumar, son of Nathu Singh, a resident of Gorakhpur of Begumganj police station in Raisen district. The marriage was to be held from the Sachin Marriage Garden of Khurai. The girl's side had come to Khurai and started eating the guests and processions. All the processions had come except the groom's car. The wedding bands and shehnai were playing that suddenly the happiness of marriage turned into mourning due to a notice. It was told that the groom Ramkumar's car had an accident. On hearing this, a mountain of sorrow fell on the bride and her family members. How the accident happened, this information is not available at the moment. It is being told that the groom Ramkumar Thakur was coming to Khurai with his relatives in the car, but the groom died after the car overturned.
read this also:
MP News: Supreme Court's decision on OBC reservation in Panchayat elections, Congress surrounds Shivraj government
Mandsaur News: Action taken in case of obscene dance at the fair, this officer was suspended