News of crack in 115 years old railway tunnel of Chhattisgarh? Now railway has given a big update
The 115-year-old Bhanwartank tunnel, built at the highest altitude of...
The 115-year-old Bhanwartank tunnel, built at the highest altitude of Chhattisgarh, has started dilapidated. This information is becoming increasingly viral in the media. After this, the train passengers are also getting scared due to this. After all, what is the truth of this tunnel. Is passing through this tunnel like risking life? Let's know what is its truth.
Crack in 100-year-old Bhanvartank tunnel?
In fact, according to media reports, the trains passing through the route from capital Raipur to Katni are making a risky journey daily. The brick of the 331 meter long tunnel between Bilaspur to Pendra, built in the midst of a forest surrounded by high hills, is dissolving. It is being told that water seeps from the mountains. Due to this, the brick of the tunnel is dissolving and the plasters are being uprooted. That's why it is believed that the wall of the tunnel is getting weak.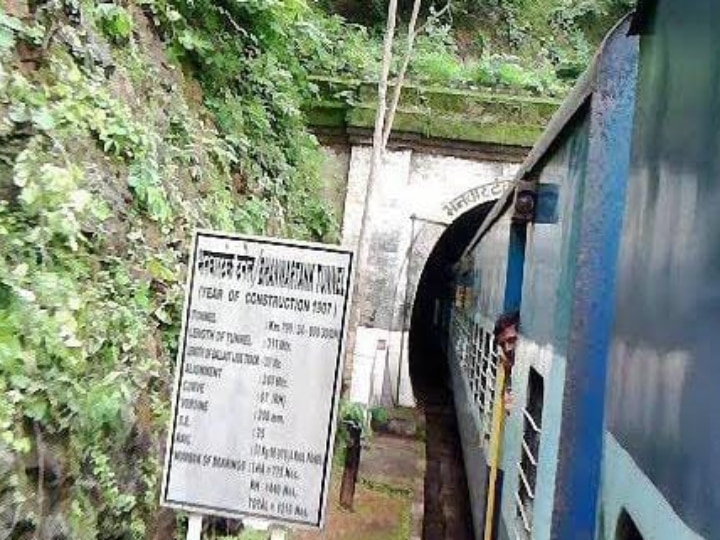 News Reels
Railway said – we do not compromise with safety
After the question raised on the strength of the tunnel, ABP News has talked to the railway management. Railways has rejected it in one line. Bilaspur Railway's CPRO Saket Ranjan told that scratches keep coming in the tunnel. Railway never compromises on safety. Railway does not take risk. A fictitious story is being fabricated by the media. There we have 2 tunnels. Proposal has been sent for one more. This does not mean that the old tunnel has become dilapidated. Talking about the period, the building of the station is old but there is no danger. In this matter our engineers will be able to tell much better.
MP UP Bihar has to pass through tunnel
The train goes towards Madhya Pradesh, Bihar and Uttar Pradesh only after passing through this tunnel. But the age and signs of this tunnel are being seen in terms of danger. Because the duration of the tunnel will be maximum 100 years. But it has been 115 years. That's why they are feeling danger while passing through the tunnel. At present, trains are passing through this tunnel, but taking precautions, the speed of the train is being reduced.
hi-tech LHB coach tunnel hitting the walls
Talking about the construction of this tunnel built 115 years ago i.e. in 1907, the design is round like a big pipe. This size is according to the train running 115 years ago. In which today's modern and hi-tech LHB coaches start rubbing against the walls after passing through this tunnel. At the same time, marks of train coach collision have also been seen inside the tunnel. There is a deep ditch just half a kilometer ahead of the tunnel.
Read this also:
Chhattisgarh News: Be careful! Is your electricity bill outstanding, this big action is being taken against defaulters