Panna Madhya Pradesh Tribal Woman Who Went To Pick Wood In Forest Got Diamond Auctioned ANN
Madhya Pradesh News: Panna, the Ratnagarbha city of Madhya Pradesh,...
Madhya Pradesh News: Panna, the Ratnagarbha city of Madhya Pradesh, has changed the fate of many. Thousands of stories of changing fortunes will be heard in Panna, but one of them has seen a different fate-changing story. Here a tribal woman went to pick wood in the forest where she found a shiny stone. When she brought him home, it came to know that it was a diamond. Because of this, the poverty of his life was seen to be removed. The value of this diamond has been estimated to be more than 15 lakh rupees.
deposited diamond in the office
Genda Bai (50 years), a tribal woman of Purushottampur village adjoining Panna city, has found a precious diamond of gem quality weighing 4.39 carats while picking wood in the forest. The woman has come to Panna along with her husband Parmlal and deposited it in the diamond office located in the collectorate. The estimated value of this diamond is being estimated to be more than 15 lakhs.
what did the woman say
Very pleased with getting the diamond, Genda Bai told that, three-four days ago she had gone to the forest of Pukhri to get wood. On the way to the forest, I saw a shining thing, which I had picked up and brought home. We had never seen a diamond, so we kept it in the house considering it as a piece of glass. Today my husband Parmlal said that Panna walks and shows it to the sahib and both of us have come to Panna. When it was shown here in the diamond office, it came to know that it is not a piece of glass but a diamond. Knowing this, Gendabai's happiness knew no bounds. She says that now daughters will get married with pomp.
Ujjain News: After the victory of Congress, BJP created a ruckus, CM Shivraj's ministers sitting on dharna, gave ultimatum
husband works
The 50-year-old bowler has 8 children. The eldest is a 35-year-old son who is married, he also has children. Husband Parmlal works as a laborer where he got work. Such a big family has to survive with great difficulty in this inflation. Genda Bai told that she had gone to the forest to get wood to light the stove and the person above listened to her. Now all the troubles will go away.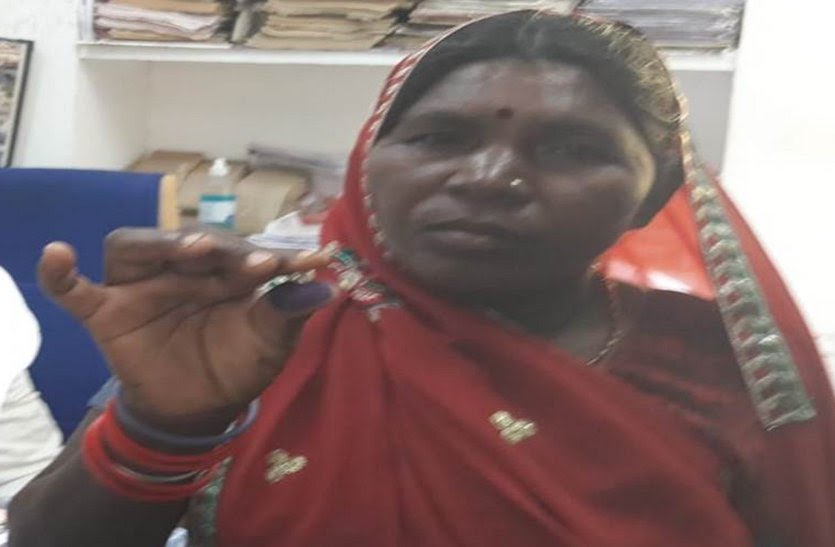 Will marry daughters
Genda Bai told that she has six sons and two daughters. The eldest daughter is 20 years old, who has to get married. We were not able to get married due to lack of money, but now both the daughters will marry well. Younger daughter Kranti is 15 years old now. Parmlal told that he had never seen a diamond before, for the first time he has seen a diamond by touching it.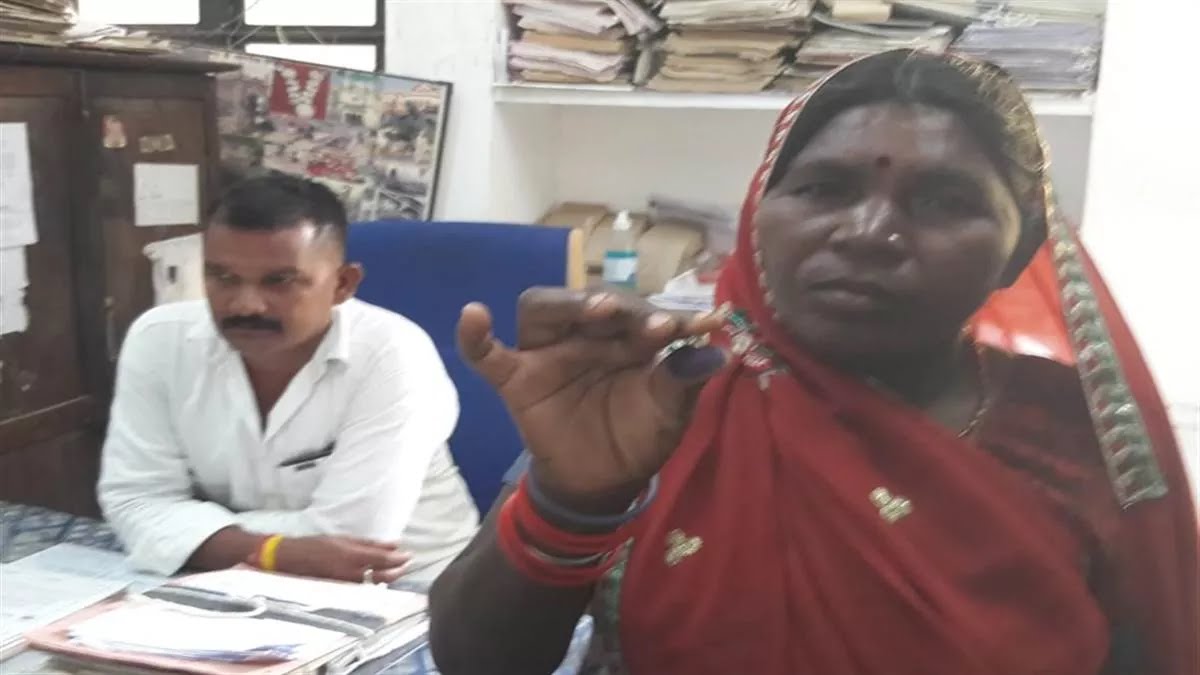 diamonds will be auctioned
Diamond connoisseur Anupam Singh of Panna Diamond Office said that Gendabai, a resident of village Purushottampur, has found this diamond lying in the forest, which she has deposited today. This gem of gem quality weighs 4.39 carats, which is worth lakhs. Experts say that this diamond is of good quality, so this diamond is expected to get a good price in the auction. Its estimated price is being estimated to be more than Rs 15 lakh.
Diamond Officer Ravi Patel said that this diamond will be put up for sale in the upcoming auction. After deducting the royalty of the government from the amount that will be received from its sale, the remaining amount will be given to the diamond holder Gendabai.
Seoni News: Rakshabandhan celebrated amidst mourning, sisters bid farewell to brother's dead body by tying rakhi, everyone's eyes moistened