Patna University Election 2022 Fight And Car Vandalized Of JDU Candidate Anand Mohan Ann
Patna, PU Student Union Election (Patna University Student Union Election...
Patna, PU Student Union Election (Patna University Student Union Election 2022) is now taking a violent form. On Tuesday night, the car of JDU's presidential candidate Anand Mohan was attacked. His car was vandalised. In this case, Anand Mohan said that like every day, he had gone to campaign for the election campaign at the girls' hostel GD Chhatrawas located at Krishna Ghat. Meanwhile, about a hundred chaotic elements arrived with weapons in their hands and attacked.
Anand said that his car was parked near Ganga Devi Hostel. A round of firing was also done here. The glasses of the car were broken. Anand Mohan told that those people had come to attack him, but as soon as he saw him, he hid and saved his life.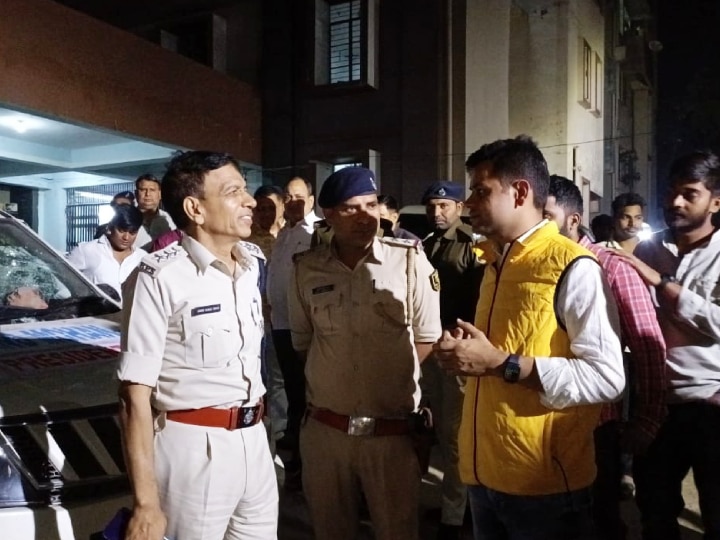 event of resistance, Town DSP
News Reels
After the information of the incident, the police of Pirbahor police station and town DSP Ashok Kumar Singh reached the spot. Town DSP said that the incident took place due to election rivalry. No one has been injured in this. The DSP has denied the matter of firing. He said that the vehicle of the candidate who went for campaigning has been vandalised. It is being investigated how many people were there. We have swung into action. The miscreants will be arrested soon.
44 candidates trying their luck
The election of Patna University Students Union 2022 is to be held on 19 November. The nomination process was over on 10 November itself. In the student union elections, elections will be held for the posts of President, Vice President, Secretary, General Secretary and Treasurer for the Central Panel. For every one thousand students, one college counselor or faculty counselor will also be elected. This time, elections will be held on 32 seats including college counselor and faculty, for which a total of 44 students have nominated.
Also read- Bihar Politics: Mukesh Sahni made a 'plan' after thinking, know how Nilabh Kumar can be heavy in Kudhani