Presidential Election 2022 Son Jayant Sinha Said On Yashwant Sinha Candidature, He Is My Respected Father, But I Am With The Party | Presidential Election: Son Jayant speaks on Yashwant Sinha's candidature
Jayant Sinha Stand in Presidential Election 2022: Jayant Sinha, son...
Jayant Sinha Stand in Presidential Election 2022: Jayant Sinha, son of Yashwant Sinha, who was made the presidential candidate from the opposition, will follow the party religion instead of son's religion. Jayant Sinha is the MP of Hazaribagh region of Jharkhand. He has issued a video message on social media saying that he is a worker of Bharatiya Janata Party (BJP) and party MP and will fulfill his constitutional obligation fully. Jayant Sinha has said that media people are asking him questions. He wants to make it clear that his respected father is the opposition candidate, but this is not a family matter for him. He wrote on his Facebook account, "My respected father Shri Yashwant Sinha ji has been declared as the candidate for President by the opposition. I request all of you not to make it a family matter.
share old photo
In another post on Wednesday, Jayant Sinha congratulated Draupadi Murmu on being nominated as the NDA's presidential candidate and thanked Prime Minister Narendra Modi and party president Jayaprakash Nadda for the decision. He has also shared an old photo of himself with Draupadi Murmu.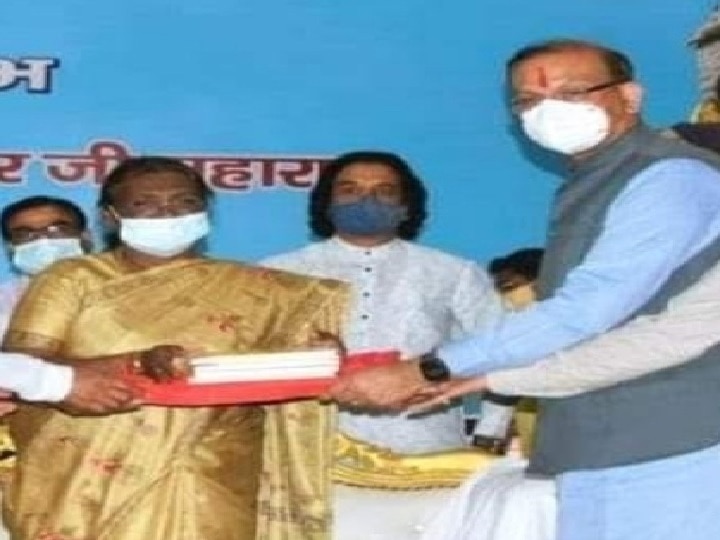 Yashwant walks away from BJP
Jayant Sinha lives with his father Yashwant Sinha in Rishabh Vatika, a residence located in Hazaribagh's Demotand. In the year 2014, on the request of Yashwant Sinha, who was elected MP on BJP ticket for three times from Hazaribagh Lok Sabha constituency, his son Jayant Sinha was nominated by the party in his place. Being victorious, he also became a minister of state in the Narendra Modi government at the Center. In the year 2019, Jayant Sinha again won this seat. Here, Yashwant Sinha made a scathing criticism of the top leadership of the BJP and distanced himself from the party.
try to explain the situation
On Tuesday, as soon as the announcement of Yashwant Sinha's nomination as the presidential candidate was made, his supporters gathered in large numbers at his Hazaribagh residence, sweets were also distributed. In the midst of all this, when people started posting different types of posts from Jayant Sinha on social media regarding his stand and son religion, he has tried to clarify his position by issuing a video message.
'Who is Yashwant Sinha'
Yashwant Sinha's wife Neelima Sinha is also very active on social media. She shared on Facebook a screenshot of the news being run about her on a TV channel after her husband's candidature was announced – Who is Yashwant Sinha? Actually, through this screen shot, I have tried to give a brief glimpse of Yashwant Sinha's profile.
read this also:
Presidential Election 2022: Babulal Marandi's appeal, 'Yashwant Sinha should announce his withdrawal from the presidential election, a good message'
Presidential Election 2022: Yashwant Sinha's son Jayant Sinha announced, will vote for Draupadi Murmu for the post of President