Shah Rukh Khan Give This Advice To Mirzapur Actress Shriya Pilgaonkar Know About It
Shriya Pilgaonkar Biography : Bright-eyed Shriya Pilgaonkar started her film...
Shriya Pilgaonkar Biography : Bright-eyed Shriya Pilgaonkar started her film journey with the Marathi film 'Ekulti Ek'. It was a film based on an English film. Which is based on father-daughter relationship. His father Sachin Pilgaonkar and mother Supriya Pilgaonkar also acted with him in this film. Overall, this film got 6 awards. Shriya Pilgaonkar also received the Best New Comer Award for her excellent performance in the film. Apart from Marathi films, Shriya Pilgaonkar has appeared in many TV advertisements. In an interview with Mayapuri Magazine, Shriya told about her heart.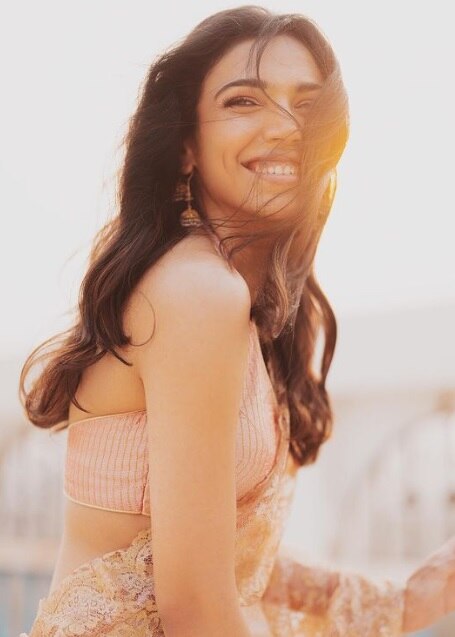 Shriya's talent
Shriya showcased her talent globally in the French film UN Plus UNA with Oscar-winning director Claude Lelot. After completing her studies from Harvard University, Shriya produced as well as directed many short films. Along with this, Shriya has also endorsed many big brands with celebrities.
Shahrukh's Lessons
Shriya Pilgaonkar was waiting for a big break to work in a Hindi film, and soon her wish would come true. Shriya started her film journey in Bollywood with the King of Bollywood Shahrukh Khan. Shriya entered Bollywood with the film 'Fan'. His performance in this film was highly appreciated. Shriya also received the Best New Comer Award for this film. She had a lot of fun working with the King of Bollywood Shahrukh Khan in this film. Along with this, the lessons given by Shahrukh Khan mean the most to the actress. Shahrukh Khan had advised the actress that no matter how BG in the web world, but never stop reading books. Another habit of Shahrukh that attracted Shriya, Shahrukh himself has a lot of interest in books. By the way, Shriya loves the book 'The History of Love' by 'Nichole Cross'.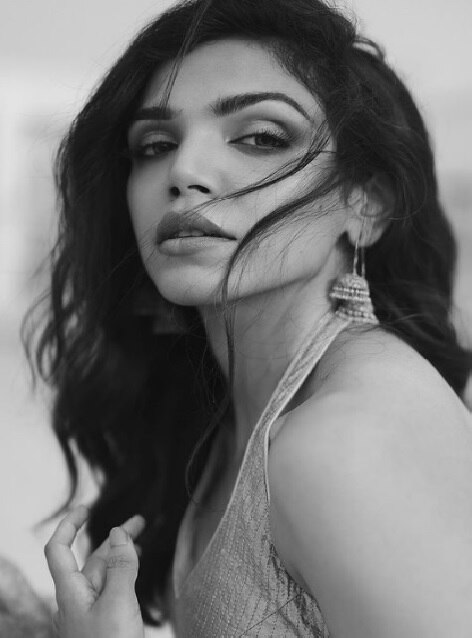 mirzapur
Shriya's acting came to the fore even more in the wave series Mirzapur. In this, she played the character of Sweety in a very good way. With this film, he got the love of people more than before.
multitalented shriya
Shriya is a great actress, producer, director, besides a great singer. Shriya told that she is very fond of singing. Apart from this, Shriya is also fond of swimming, she has also won many medals in swimming competition. He also had a passion for becoming a translator and linguist, so he learned Japanese and French as a child. He likes ghazals more. His most favorite ghazal is 'Ranjish Hi Sahi', he is also fond of Kathak, so he has also taken training in Kathak.
family
Daughter of father Sachin Pilgaonkar and mother Supriya Pilgaonkar, Shriya has been very intelligent from the beginning, so even in childhood she was a very settled girl. Both Sachin and Supriya are great actors. Shriya says that one thing about her mother always encourages her and that is that she is never worried about work. About his father Sachin, he says that he is a person with a discipline, dedication and tremendous memory.
no party person
Shriya does not like going to the party at all. Shriya told that she does not attend a lot of parties, but yes, by going to the party, you definitely get to meet people whose work you like and from whom you can learn something. Shriya feels the worst thing about these parties is that there is no hundred percent honesty there. Shriya told that once she had accidentally boarded the wrong train. But he remembers that experience till date, he made many friends in that train.
film journey
Apart from Hindi films, Shriya has also done Marathi, Telugu and Tamil films. Which includes 'Ekulti Ek', 'Un Plus Une', 'Fan' (Fan), 'Jai Mata Di', 'House Arrest', 'Bhagra Paa Le', 'Kaadan', '13 Mussoorie', 'Mirzapur', 'Beacham House', 'Murder in Gonda' in Agonda), 'The Gone Game', 'Crackdown', 'Guilty Minds'.