Surajpur Wind Storm: On the previous day in Surajpur, Chhattisgarh, the sudden change in weather after noon caused a lot of devastation. The rain accompanied by strong thunderstorms blew the roofs of many houses. Trees fell on the roads as well as many electric poles were also demolished. The people of rural areas have suffered a lot due to the sudden storm.
Actually, after 3 pm on the previous day, there was a sudden change in the weather and strong winds started blowing. Due to which the seat in the house and shop of Pramod Prajapati, Harkesh Prajapati, Shivratan Prajapati in village Ramnagar of Surajpur block got blown away. Apart from this, many big trees fell down. With which the nests of birds were also destroyed. Let us tell you that the rain was light but the speed of the storm was very fast. Due to which five electric poles fell in different localities of Ramnagar village. So somewhere the wire is broken and lying down. However, the responsible citizens of the village have informed the power department officials in this regard. So that the power system can be restored again.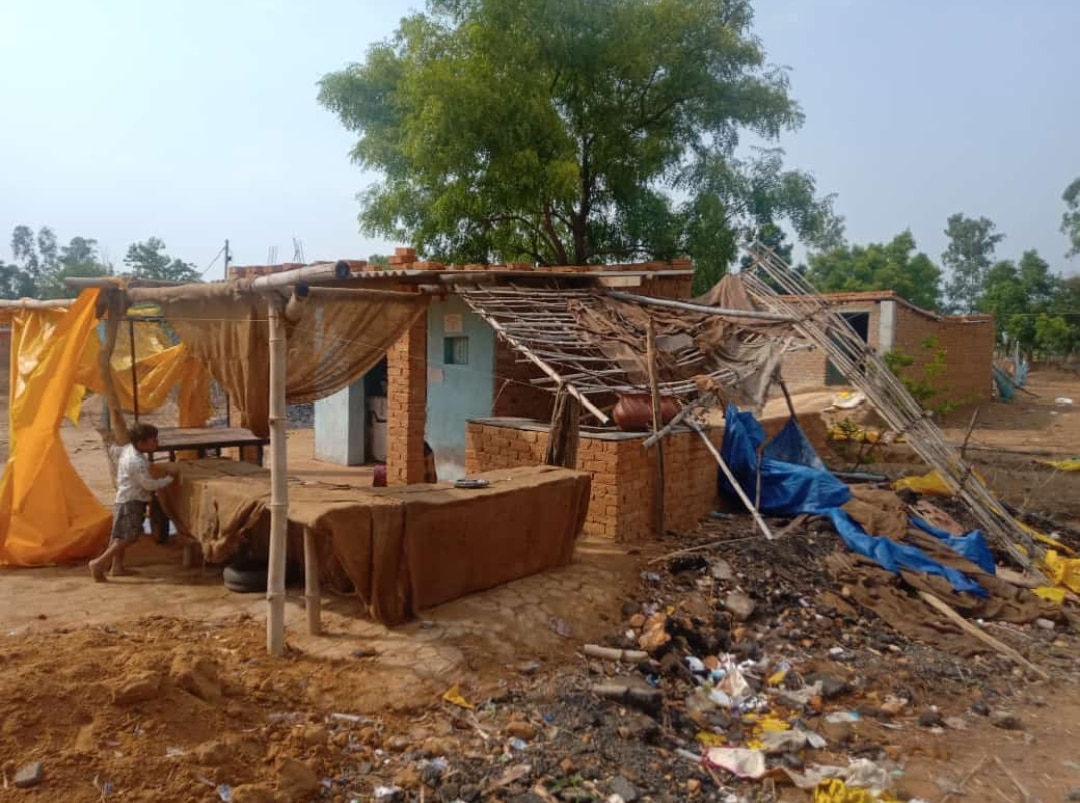 Chhattisgarh Board Result: Chhattisgarh Board exam results declared, Raigad laborer's daughter made state top
Electric poles also broken
It is worth noting that in this storm, the electric pole installed on the side of Vishrampur Bhatgaon main road also got broken, due to which the traffic on the said route was disrupted for a long time. Due to which queues of big vehicles were formed on both sides of the road. Apart from this, big trees fell on the middle road from place to place. Which were cut to the side with a lot of effort. After which the traffic was restored. However, the effect of the sudden storm and rain was more visible in the rural area. Due to which the people living in rural areas have suffered a lot. For which the demand for compensation is being raised.
Chhattisgarh News: Police recovered dead bodies of four people of same family in Raipur, sent dead bodies for post-mortem