Taj Mahal News: After the petition was filed in the Lucknow Bench of the High Court, on Monday, Hinduist leaders reached the Taj Mahal to distribute laddus. But the police stopped the Hindus at the barricading. Sweets were recovered from them in police search. The police did not allow the Hinduists to go ahead with the barricading. However, other people including Hindutva leader Sanjay Jat expressed happiness on reaching this matter in the court that now it will be decided through the court whether it is Taj Mahal or Tejo Mahalaya.
'The more controversies associated with the Taj, the more tourism will come to a standstill'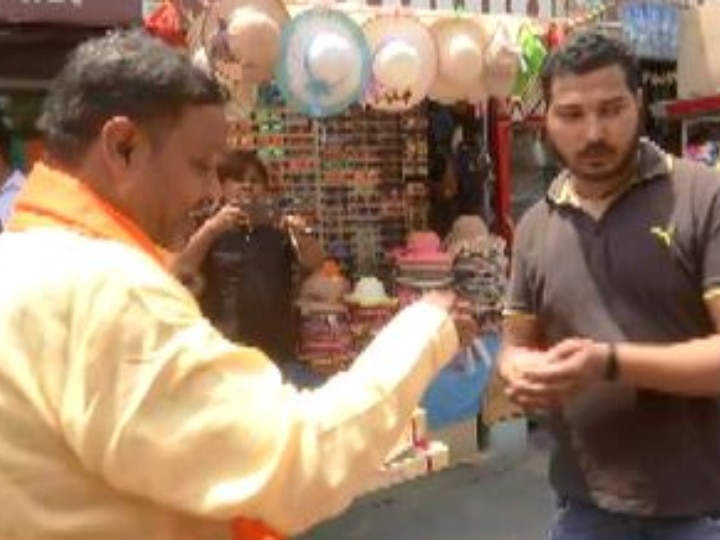 At the same time, all the shopkeepers who shop towards the western gate say that the more disputes are associated with the Taj, the more tourism will come to a standstill. Right now tourists were not coming due to Corona, but now if the Taj starts living in controversies, then the tourism industry will be affected again. Because anyone goes anywhere. So it is about enjoyment and not stress.
Taj Mahal: Petition filed to open 22 closed rooms of Tajmal, said – they should be opened and investigated by ASI
What is the whole matter?
A petition has been filed in the Lucknow Bench of the Allahabad High Court that 22 rooms locked in the Taj Mahal should be opened and they should be investigated by ASI. The petition also claimed that there are idols of Hindu deities in the Taj Mahal. According to the information, this petition has been filed by the media in-charge of BJP in Ayodhya regarding the Taj Mahal.
The petitioner while talking to ABP News said that, "I have asked the people from ASI that what is the reason for the closure of these rooms in the Taj Mahal? They said that I also asked the Ministry of Culture that what is the real reason for this. In response to which it was said that they have been closed due to security reasons.
Taj Mahal Controversy: Jagadguru Paramhans Acharya did not get entry in Taj Mahal, said- will come again on May 5