Natarajan Chandrasekaran: After being born in a farmer's family, becoming the chairman of the companies of the country's oldest and largest industrial groups is nothing less than a dream. This is the story of Natarajan Chandrasekaran, the current chairman of Tata Sons, who started his career 35 years ago as an intern in the Tata Group's IT company TCS. Was. Today Natarajan Chandrasekaran is the chairman of Tata Sons. And his biggest achievement is that Tata Sons has appointed him as chairman for the next five years in February 2022 for the second consecutive time after his illustrious tenure as chairman. N Chandrasekaran has been the chairman of Tata Sons since 2017 and his story is an inspiration to any young man who is finding his ground in the corporate world. There can be no better success story of a CEO in the corporate world than that of Natarajan Chandrasekaran.
Belongs to farmer family
Natarajan Chandrasekaran was born in Mohanur, Tamil Nadu in 1963 in a farming family. Every farmer family wants to see their family member doing farming. But N Chandrasekaran's destination was different. At that time computers were rarely seen. N Chandrasekaran had an affinity for computer programming. After taking education in a government school, he obtained a Bachelor's degree in Appliance Science from Coimbatore Institute of Technology. He completed his Master of Computer of Application (MCA) from Regional Engineering College, Tiruchirappalli.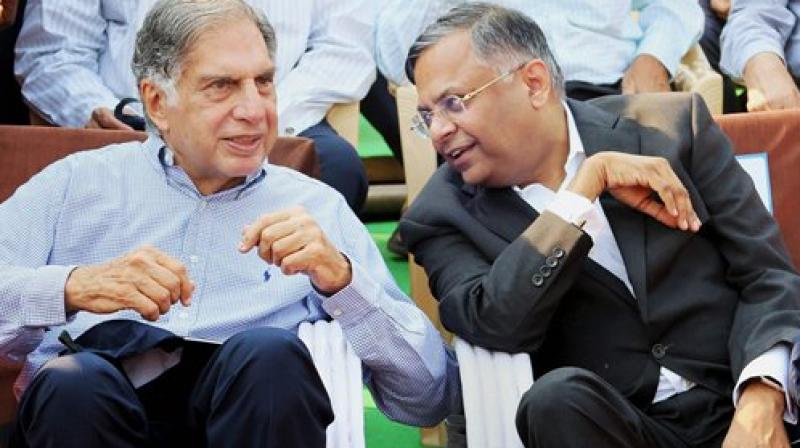 Joined TCS in 1987 as an intern
Natarajan Chandrasekaran joined TCS (Tata Consultancy Services) as an intern after completing MCA. Then he never looked back. Climbing the ladder of success over the next two decades, he became the COO of TCS in 2007, then became the CEO of TCS in 2009 at the age of just 46. Natarajan Chandrasekaran is the first person to become the CEO of a Tata group company at such a young age. During his two decades of journey at TCS, the company became the largest private sector employer in the country. TCS is today the second most valuable company in the country after Reliance Industries with a market capitalization of around Rs 12.50 lakh crore.
Tata Sons chairman appointed in 2017
Cyrus Mistry was appointed as the chairman of Tata Sons after Ratan Tata stepped down as the chairman of Tata Sons. But Cyrus Mistry's tenure as chairman was full of controversies. Removing him from his post, in January 2017, Tata Sons appointed Natarajan Chandrasekaran as chairman from his group instead of relying on any outsider. Then the CEOs of many global companies, from Indra Nooyi, were involved in becoming the chairman of Tata Sons. Natarajan Chandrasekaran is today the chairman of the Tata Sons, which is the holding company of all the Tata group companies as well as the promoter.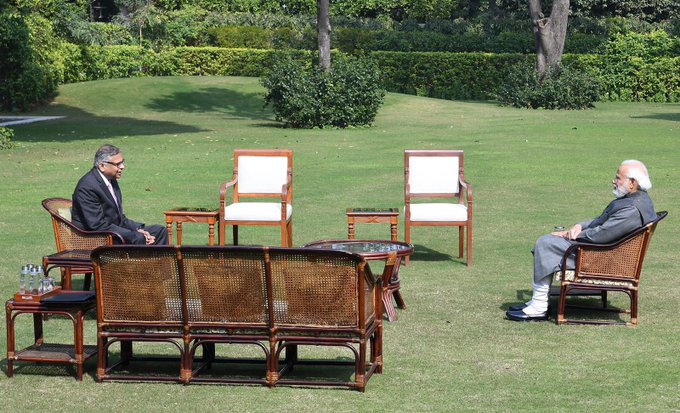 Tata again in the cockpit of Air India
The annual revenue of the Tata group is more than $100 billion. N Chandrasekaran is also the chairman of the board of various group companies including Tata Steel, Tata Motors, Tata Power, Tata Global Beverages, Indian Hotels and TCS. About 29 companies of the Tata group are listed in the stock market. Whose market capitalization was $ 120 billion at the beginning of 2017. But in the first five years of his tenure, the market cap of the Tata group companies tripled. In February this year, when his tenure was extended for five years, the market cap of Tata group companies had increased by 183 per cent to Rs 23.8 lakh crore. This year Tata Sons bought Air India from the government. The Air India, which once belonged to Tata, has again entered the cockpit of the Tata group, thanks to N Chandrasekaran.
Awarded Padma Vibhushan
N Chandrasekaran has been awarded Padma Vibhushan this year. He has also served on the board of RBI as director. He is very fond of photography as well as participating in marathon is his hobby, so he is also known as marathon man in Tata group.
read this also
India Best CEO: Know about Falguni Nair of Nykaa who is the country's first self-made female billionaire!
LIC IPO: Listing of LIC IPO may happen below the issue price, trading in negative gray market premium!