Tribals Of Jharkhand Selling Illegal Stolen Coal In Cycles Ann
Illegal Coal: There is a political stir in Jharkhand these...
Illegal Coal: There is a political stir in Jharkhand these days regarding illegal mining. Mining Secretary and IAS officer Pooja Singhal has been suspended after being named in the illegal mining case. At the same time, the credibility of CM Hemant Soren is also at stake. On the Ramgarh-Ranchi highway, many such poor tribals will be found who sell illegal, stolen coal in sacks on bicycles. Poor tribals bring coal in about 5-6 sacks on a single cycle. Which contains about 200-300 kg of coal. These people load illegal, stolen coal on cycles from different corners of Jharkhand and go to Ranchi and its surrounding area via Ramgarh-Ranchi highway. There these tribals extinguish the fire of their stomach with the money they get by selling coal.
cause of unemployment
Illegal smugglers of coal told in a conversation with ABP News that the government could not provide employment to us. That is why they are forced to arrange bread illegally. Been doing this for 15-16 years. If you sell 200-300 kg of coal in one go, you can earn 1400-1500 rupees. Earn 8-9 thousand in a month. You have to walk a long distance by bicycle. Long journeys cover 70-80 kms. We know that we are doing illegal work but apart from this we have no other way. In this way, by working, he feeds his family.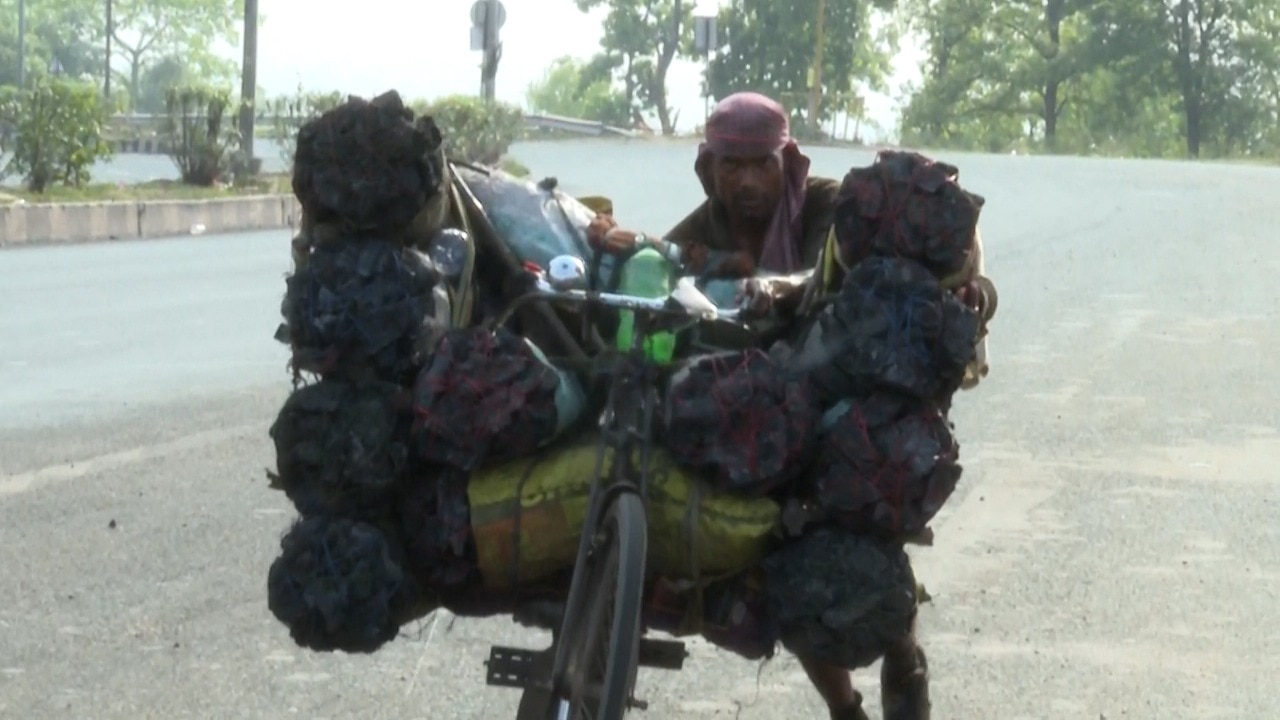 Administration told to take action
On the other hand, Ramgarh Deputy Commissioner Madhavi Mishra (DC) said that Ramgarh is a mining district. If anyone here works to sell illegal, stolen coal, then strict action will be taken. A case will be registered against him. The administration has cracked down on many people. Check posts have been made everywhere for illegal smuggling of coal. The Deputy Commissioner said that action will be taken against anyone who is caught illegally smuggling coal. He appealed to the people involved in this business to leave this work. According to the Deputy Commissioner, the administration is giving employment to many such people under other schemes including MNREGA, CM Employment Generation Scheme.
BJP targeted the government
On the other hand, BJP's Rajya Sabha MP from Jharkhand Mahesh Poddar targeted the state government for illegal trading of coal in Jharkhand. Targeting the suspended IAS and Mining Secretary Pooja Singhal and CM Hemant Soren, who is also the Mining Minister, he said that in the case of illegal coal mining, there is a section that steals lakhs of crores of rupees under the protection of power. On the other hand, there are thousands of poor people who take the risk and take coal to the markets. This is an economic and social problem. Which the government should solve. Society sees both from a different point of view. Although both are crimes.
Also read:-
Hardik Patel Resigns: Shaktisinh Gohil furious at BJP after Hardik Patel's resignation from Congress, Kamal Nath said – that is his intention, know who said what