Urfi Javed Hospitalised Latest Health Update Says I Kept Ignoring My Health
Urfi Javed Update: Internet sensation aka Javed always remains a...
Urfi Javed Update: Internet sensation aka Javed always remains a part of the headlines. She remains in the news due to her peculiar fashion sense. Once again a glimpse of Urfi is rapidly making headlines at this time. However, this time the reason is not his dressing sense but his poor health, due to which he has to be hospitalized.
Actually, recently news came that Urfi Javed's health is bad. He was admitted to the Kokilaben Ambani Hospital in Mumbai after complaining of high fever and vomiting. Since this news came to the fore, there has been an uproar among his fans. People are trying to know what happened to Urfi.
Let us inform that Urfi himself had given information about his hospitalization while sharing a picture. With this picture, Urfi has written, 'It has been a long time since I lived here. I was constantly ignoring my health and now ..' She says that she was not paying attention to her own health.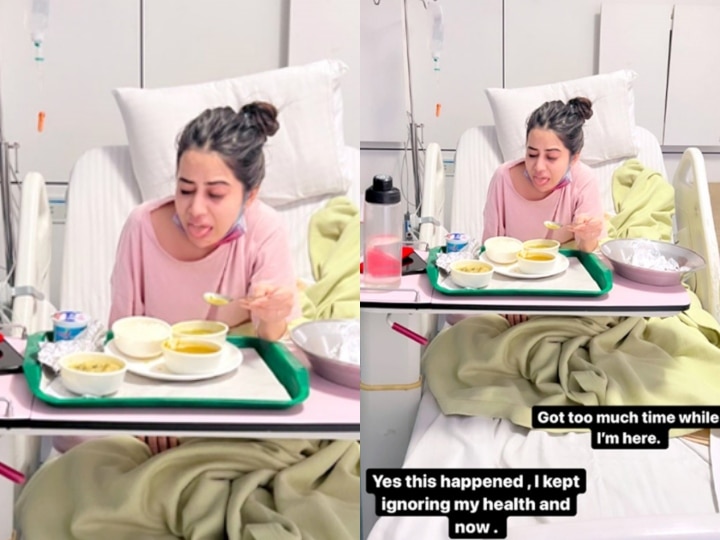 Stay active on social media
Urfi Javed is often in the news due to his sartorial dressing sense. Her choice of clothes (Urfi Javed Fashion Sense) surprises the fans every time. However, since his hospitalization, no picture of him is being seen on social media. In such a situation, his well-wishers are wishing for his good health. Recently, Urfi was in the news due to an argument with actress Chahat Khanna. Recently, Chahat Khanna had commented on her dressing sense, on which Urfi was furious.
Also read-
'He slapped me…screamed at me', this actress revealed deep secrets about Mahesh Bhatt
Why did the Instagram star give birth to a stranger's baby? husband also supported