Uttrakhand Police DGP Ashok Kumar Checks Kedarnath Yatra Facilities Policemen For Good Work Honored ANN
Uttrakhand DGP Chardham Visit: Uttarakhand Director General of Police Ashok...
Uttrakhand DGP Chardham Visit: Uttarakhand Director General of Police Ashok Kumar (Uttrakhand DGP Ashok Kumar) visited Kedarnath, Gaurikund and Sonprayag. During this, he honored the policemen who did better work in the journey. He also interacted with the pilgrims and took stock of the travel arrangements. On Monday (May 30), DGP Ashok Kumar reached Kedarnath Dham and inspected the arrangements here. Along with this, he established a dialogue with the pilgrims queuing for temple darshan.
The DGP took stock of the security arrangements outside and inside the Kedarnath temple as well as the police management made for crowd control.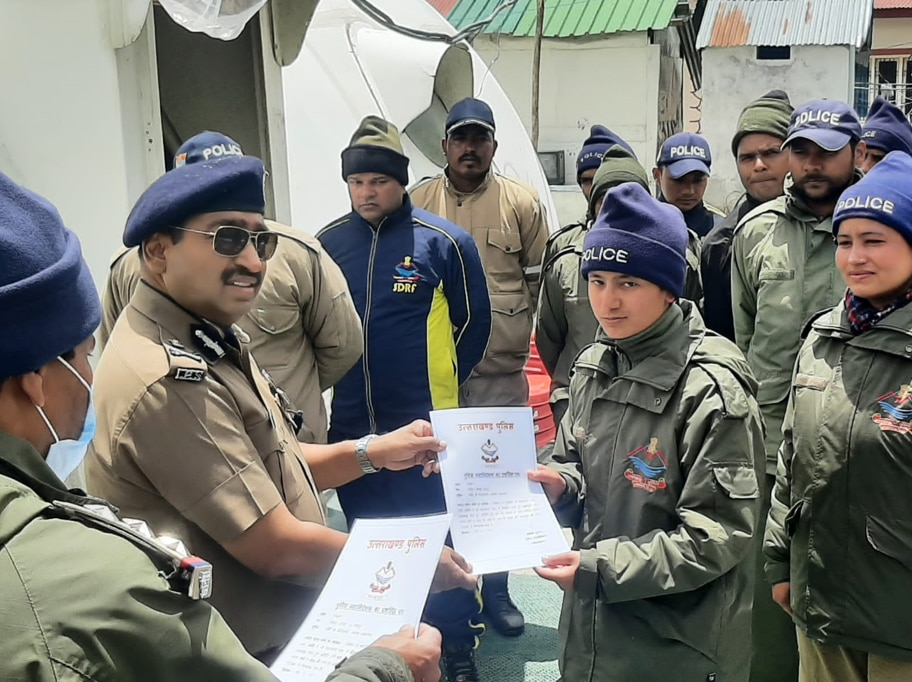 Citation and prizes given to policemen who did good work
The DGP also held talks with the representatives of the local Panda society and the priests in Kedarnath Dham. He took stock of the entire police force including the police, PAC, SDRF available in Kedarnath Dham and inquired about the problems of the personnel posted there. He encouraged all the soldiers doing duty in difficult circumstances. Along with this, the policemen who did commendable work in the Yatra were honored with a citation and cash prize.
DGP said- Atithi Devo Bhava:
The DGP briefed the police force appointed in the Dham and said, "Keep a sweet and gentle behavior with the devotees who come here. Every devotee who comes here is like a guest. We have to protect and cooperate with the passengers with the spirit of 'Atithi Devo Bhava'.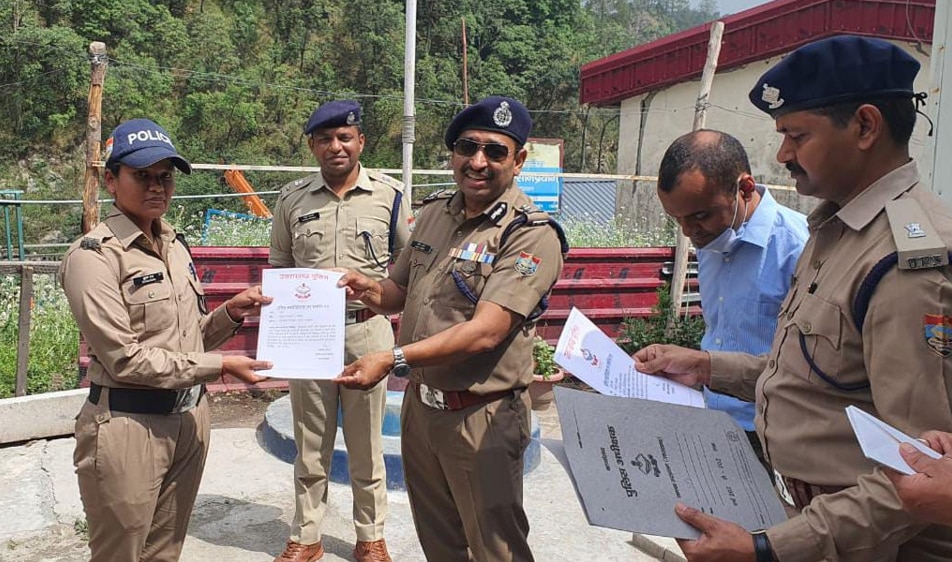 Police is running 'Mission Apanatva'
On this occasion, Superintendent of Police Ayush Aggarwal told that the police is running 'Mission Apnatva' campaign to help the devotees who came on Chardham Yatra. In this, the district police personnel should reunite the separated devotees with their families, support the elderly, sick and helpless devotees to visit the temple, find the lost items of the devotees and deliver them to them by making necessary announcements, in the interest of the devotees according to the circumstances of the journey. Along with the decisions taken, information about weather etc. is being passed on to the passengers through the PA system.
DGP also went to Sonprayag Kotwali campus
After this, the Director General of Police inquired about the travel route and security arrangements from Kedarnath Dham to the helipad. Along with this, a conference of police force appointed in Sonprayag Kotwali premises was briefed. Here, five police, PAC and Home Guard personnel who did commendable work during the visit were awarded with citation and cash prizes.
Visit Gaurikund
After reaching Gaurikund, he inspected the barrier built for the safety of the passengers, the horse halt. The DGP directed to conduct the movement of passengers in a controlled manner. Five police and PAC personnel who did commendable work in Gaurikund were also awarded with citation and cash prizes.
read this also-
Champawat By-poll: CM Pushkar Singh Dhami was seen riding a bike, appealed to the people to vote
Watch: Ink thrown at farmer leader Rakesh Tikait, there was a lot of ruckus during the program