When Urfi Javed Injured After Wearing Chain Dress Photos Will Shock You
Urfi Javed Latest News: Actress and social media sensation Urfi...
Urfi Javed Latest News: Actress and social media sensation Urfi Javed always dominates the internet. Let us tell you that due to her unusual dress, she gathers a lot of discussions. Whenever she is seen in a public place, or shares any of her photos on social media, her dressing style is completely different every time. Not only different, along with it is also strange and surprising. However, once he wore such a dress, due to which he had to get injured.
Came in front wrapped in chains
Actually, once Urfi was spotted with chains wrapped around her neck. Where people wear clothes, Urfi Javed was seen covering herself with chains instead of clothes. However, due to her unusual fashion sense, she was dominated on social media, but she had to bear the brunt of wearing chains after getting injured.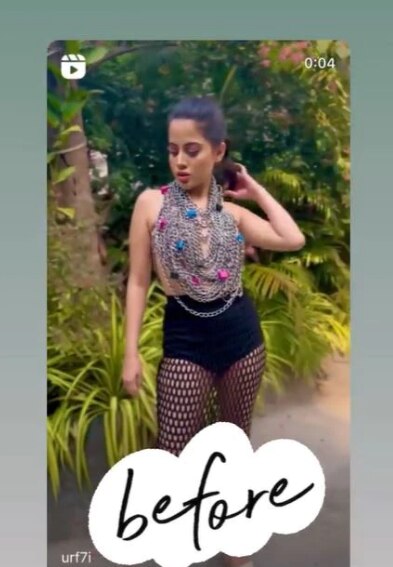 Urfi was injured
Actually, Urfi Javed had to get injured due to his style. Actually, the back of his neck was completely red, the marks of which were clearly visible. Let me tell you, he himself gave this information by sharing the photo on social media. In which he showed his condition both before and after wearing his chain.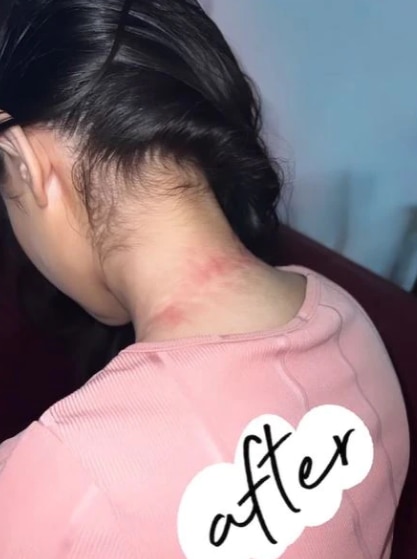 Urfi always remains in sensation
However, Urfi Javed is known for his similar dressing sense, and he is famous for it. At the same time, she always wears such awkward type of dress, which keeps going viral on social media, and always remains a sensation.
Also read: This beautiful TV actress is going to make her Bollywood debut with Kartik Aaryan? super hot laggi jodi
Ghoomer First Look: The first look of the film 'Ghoomar' released, Abhishek Bachchan will be seen romancing Saiyami Kher